Two's a charm: Cristina Galietto and Francois Xavier Dangremont perform in House of culture
The exciting 16th edition of Harmonia Cordis International Guitar Festival offered us a real treat yesterday. The Romanian city Odorheiu Secuiesc become a guitar center as it welcomed two EuroStrings Artists who played concerts at the House of culture.
Italian guitarist Cristina Galietto, who recently won the 2021 EuroStrings Guitar Competition, and another EuroStrings Artist, Francois Xavier Dangremont stepped on stage and gave wonderful performances for the audience. Cristina's repertoire consisted of four pieces including Domenico Scarlatti's Sonata K.377, Paganini's II. Romanza and III. Andantino variato from la "Grande Sonata". Furthermore, she played Cavatine and Danza Pomposa composed by Alexander Tansman, as well as Trés Piezas Españolas by Joaquín Rodrigo.
The audience also enjoyed an interesting program played by Francois. He started the concert with O bone jesu Fantasia by Francesco da Milano, followed by Rondo op2 n1 by Dionisio Aguado while the cherry on top of his performance was the piece called Sonata para gitarra: composed by Antonio Jose.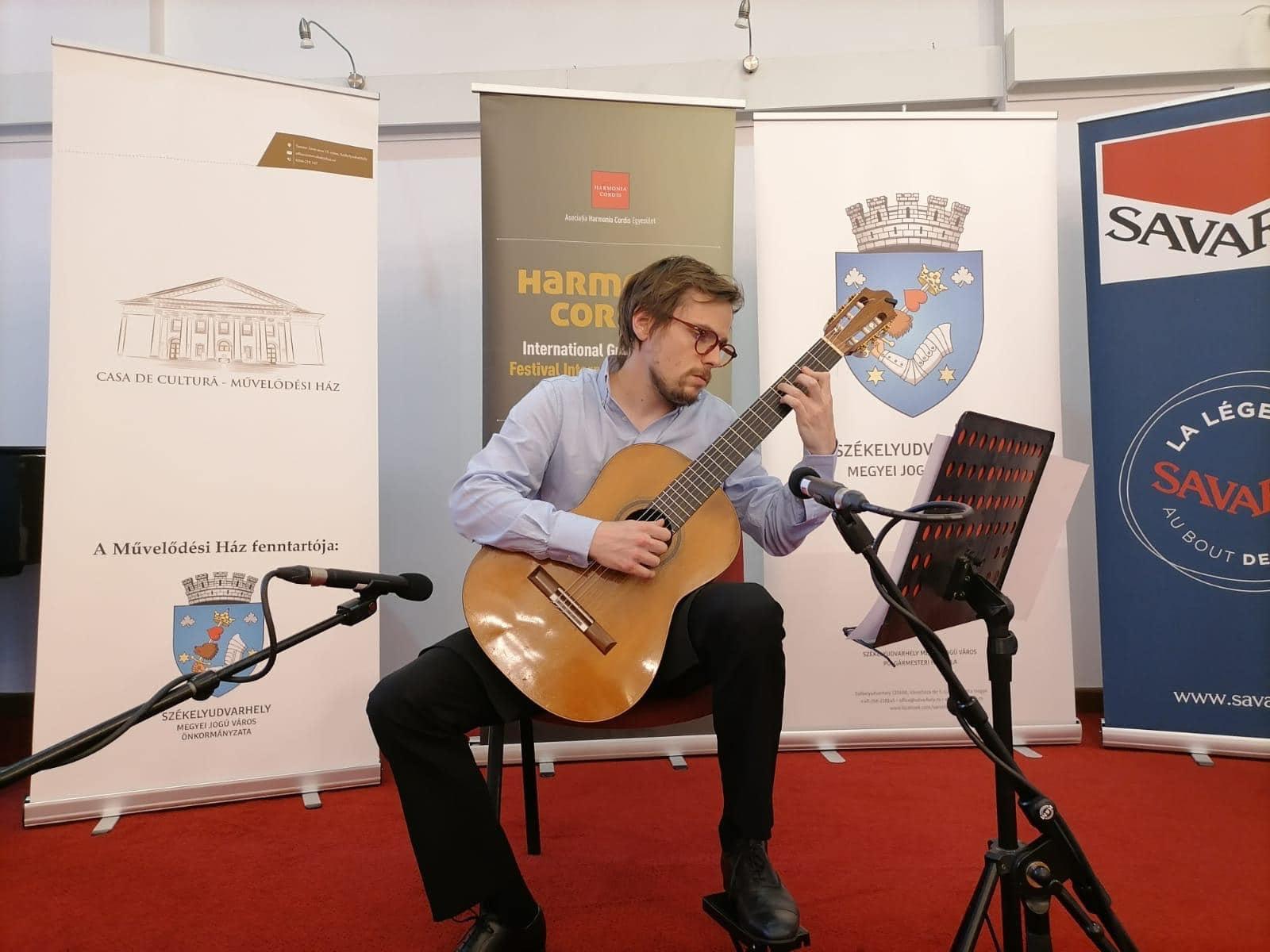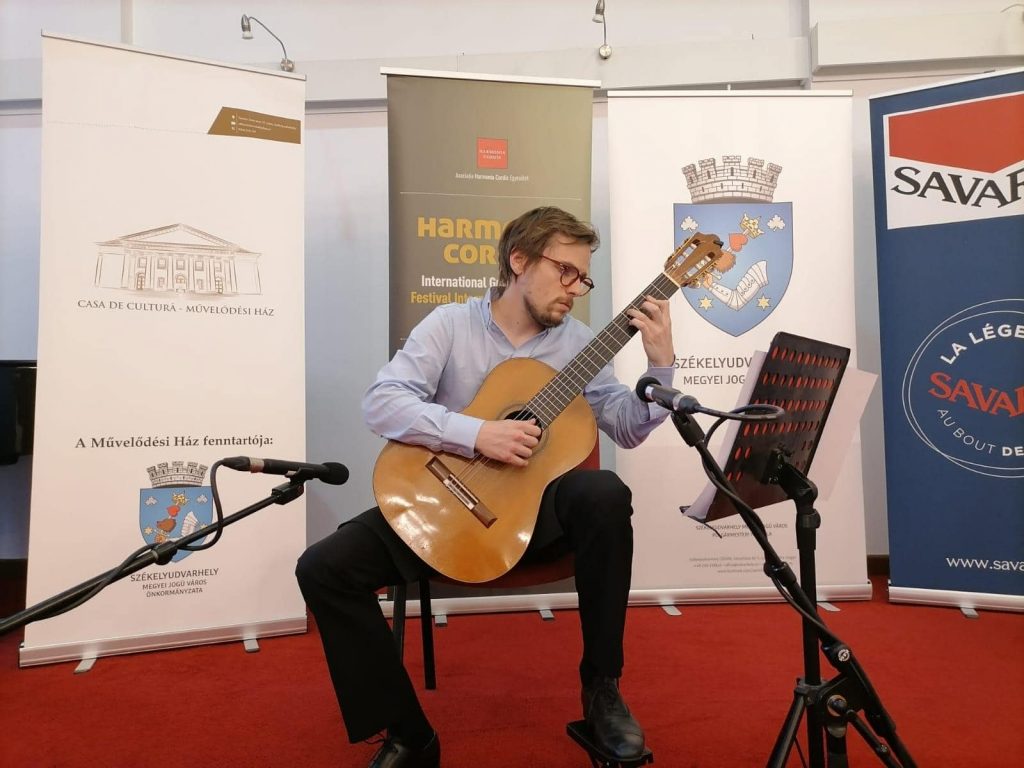 After their concerts, local guitarists Rudolf Forgács, Prózsa Réka, and Andrei Tcaciuc got the opportunity to play in front of the audience.