Audience development activities at Vojvodina Guitar Fest
Lovro Peretić and Cristina Galietto participated at the 15th Vojvodina Guitar Fest, which joined EuroStrings platform this year. Both of them played a wonderful concert at the Kulturna stanica Eđšeg concert hall.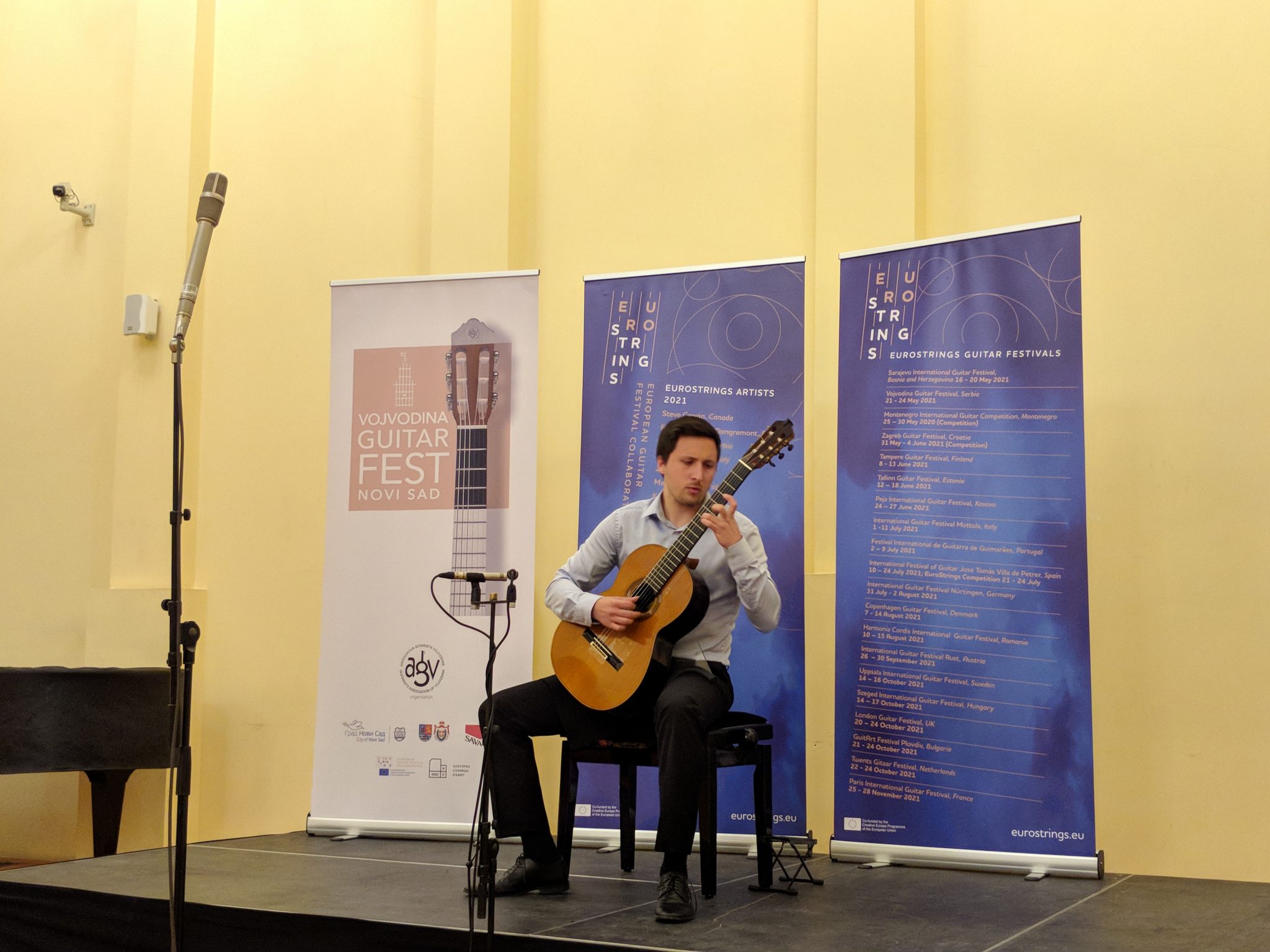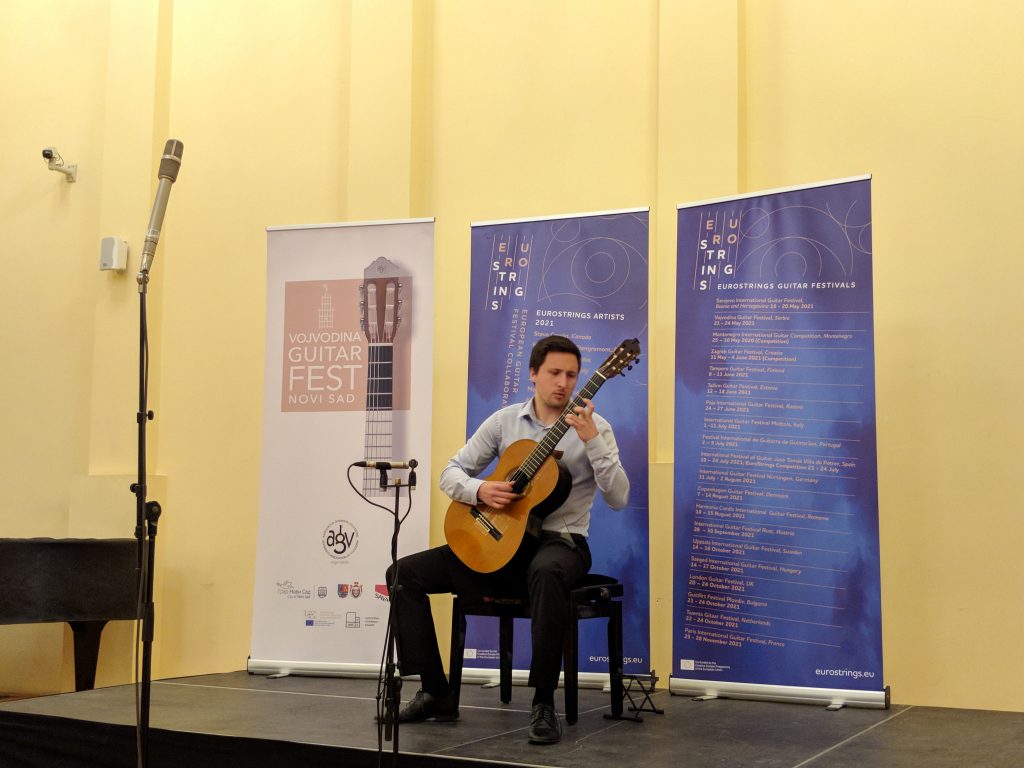 In addition to the notable concerts they held at the 15th Vojvodina Guitar Fest 2021 in Novi Sad, Eurostrings Artists Cristina Galietto and Lovro Peretić also held seminars for Eurostrings scholarship winner for participation in the Vojvodina Guitar Fest, a young and visibly excited student Barbara Bede.
Also, on several occasions, they gave interviews to local televisions and print media where they introduced themselves and presented the Eurostrings idea to the audience and conveyed their impressions of being part of the platform. Their interviews are also available for watching on Youtube. You can check out Lovro's interview here, and watch Cristina's interview here.