Memorable events for EuroStrings youngsters at Harmonia Cordis Guitar Festival
16th Harmonia Cordis Guitar Festival proved to be an amazing opportunity for our EuroStrings Artists. Not only did they spent five exciting days playing multiple concerts and attending various workshops in two historical Romanian cities, but also got a chance to meet in person and share this experience together.
Concerts in historical cities
Cristina Galietto, alongside Francois Xavier Dangremont broke the ice on the stage performing first in the House of Culture in front of the local audience. In addition to their concerts in Odorheir Secuiesc, they also played an open-air concerts in Targu Mures, sharing a stage with Andras Csaki and Anton Baranov.
Then a day later Steve Cowan and Francisco Luis performed at the House of Culture. Furthermore, on the fourth day of the festival, they played at the medieval fortress of Targu Mures. Steve Cowan was given a special opportunity of playing a world premiere of the piece called "Tocatta meets Serenade". This is the winning piece from the festival's composition contest, composed by Andrei Petrache.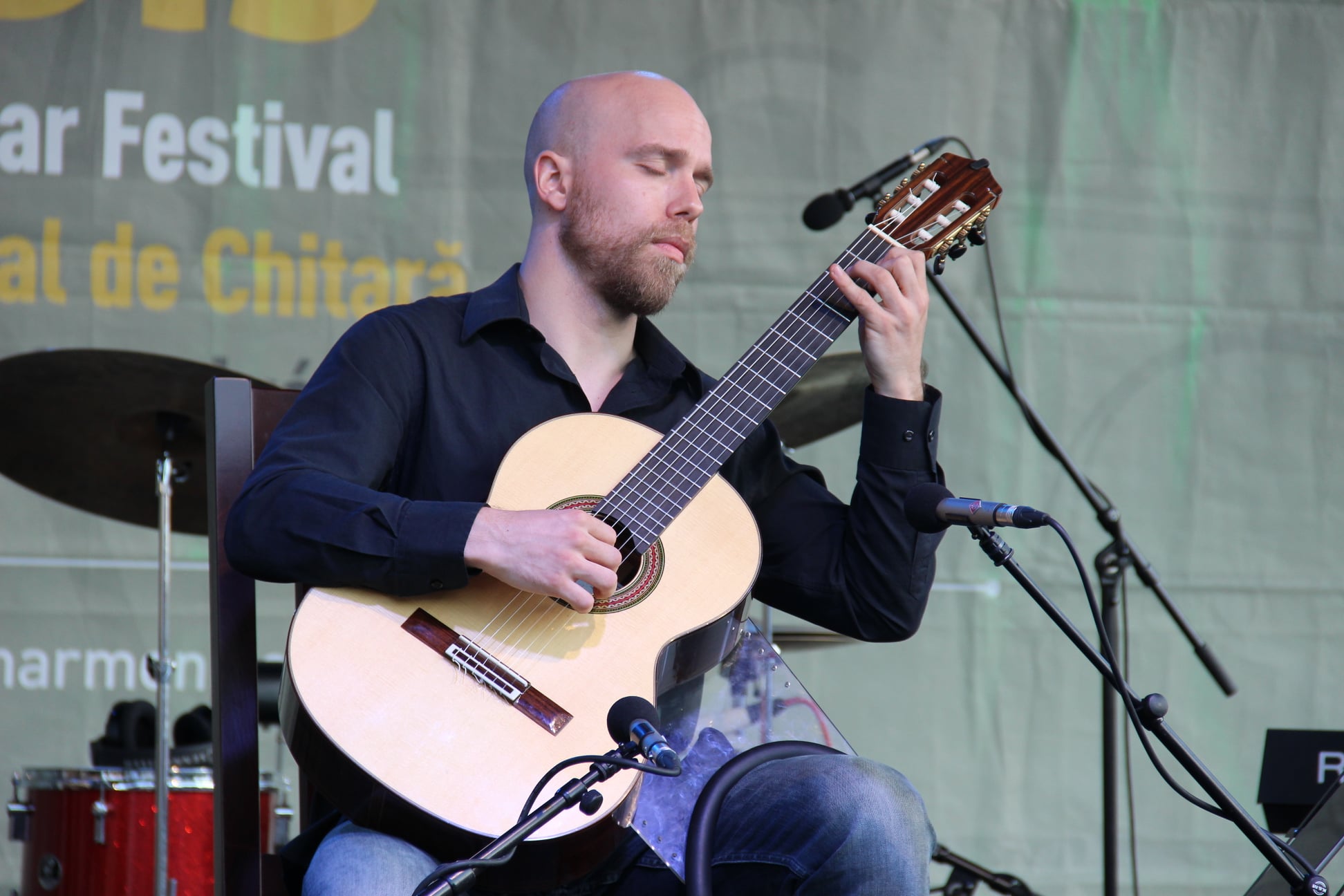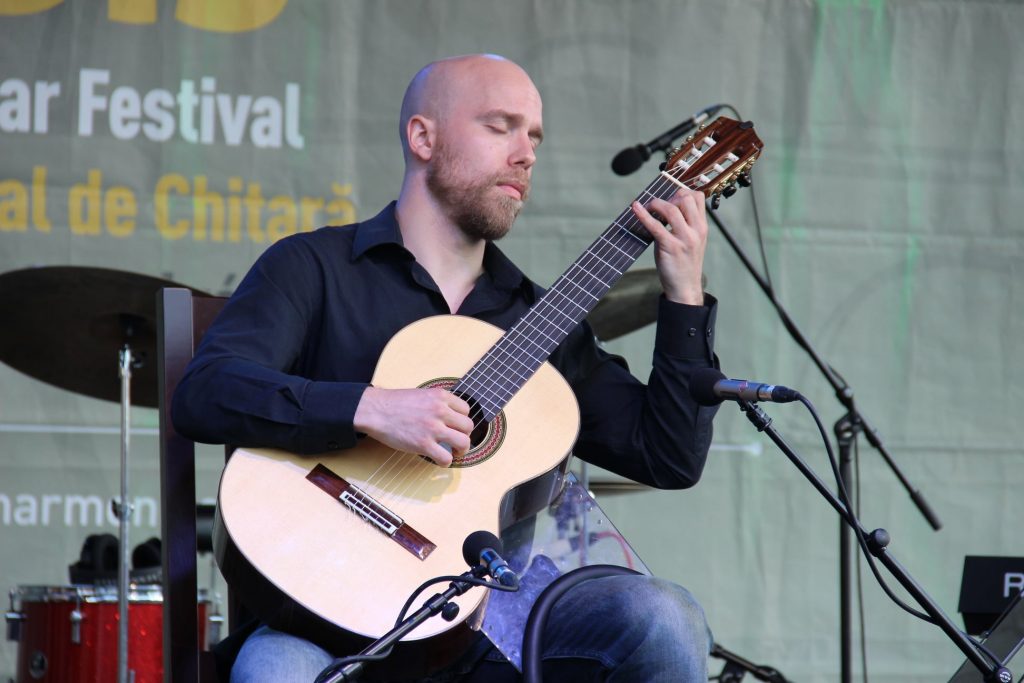 Lovro Peretić, a young Croatian rising guitar star joined them on the stage. Winner of the 2020 Szeged Guitar Festival's competition, Marcell Nickmann, played his concert on the fifth and final concert night. There is no doubt that playing for live audience after a year of online concerts had a special meaning for all of them.
Attending workshops
Between all these concerts, our EuroStrings crew had time to learn something new by attending workshops. Cenk Erdogan held a workshop where he talked about the fretless guitar, a type of guitar with a fingerboard without frets. He also touched on topics such as composing music and traditional music in Turkey. Cenk Erdogan is well known for playing this type of guitar and starting an education website for fretless guitar playing and teaching a Turkish way of playing fretless guitar.
Lastly, EuroStrings Artists attended the wonderful presentation of early musical instruments made by master Lőrinczi György.