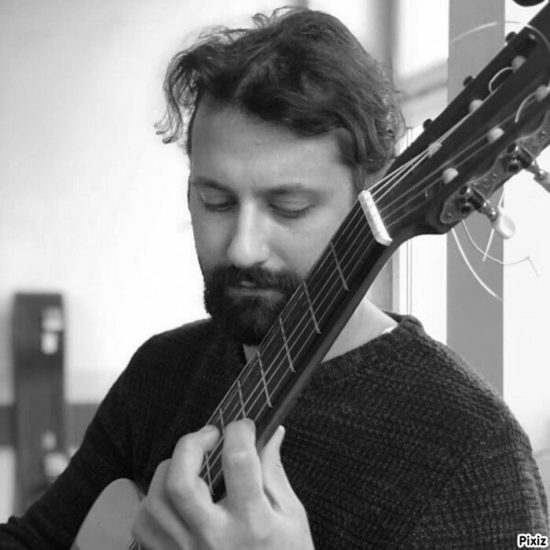 The winner of the second EuroStrings Composition Competition that was held in 2019/2020 is Ozan Coskun from Turkey. His composition called "Two Phantasma" completely stunned the jury that consisted of three notable names – Sergio Assad, Steve Goss and last year's winner, Nicolas Kahn.
This piece will be the default composition at the third EuroStrings competition this year. Moreover, the winner of that competition will play Ozan's piece on his tour all over America and Europe. As the winner of this Competition, Ozan will also be rewarded with 1500€.
Ozan was born in 1993 in Ankara, Turkey. He began his music studies at Hacettepe State Conservatory when he was 18 years old. During his first 5 years, he took guitar lessons from Prof. Ahmet Kanneci and he was a student of Jose Thomas who is one of the most important representatives of modern guitar style.
In this period, he also gained experience with many other musical subjects with the help of Dr. Soner Uluocak, Erkan Mehmet Karagulle, Eren Süalp and Soner Egesel, who are teachers at Hacettepe University's conservatory. He discovered his passion towards composing music with the help of Can Aksel Akın and Önder Özkoç who are also teachers at Hacettepe conservatory.
He took private lessons in many composition seminars in those professor's classes. In 2018, Ozan was accepted at the Detmold Music Academy in Germany as a student of Thomas Kirchhoff. He had the opportunity to work with world famous virtuosos such as the  Dale Kavanagh, Goran Krivokapić, Juan Carlos Arancibia Navarro, Hans-Werner Huppertz and Frank Gerstmeier. He is taking place in many common and private concerts with guitar and his compositions, also attends actively/passively many Festivals. He attended master classes of world famous virtuosos such as Pepe Romero, Eduardo Isaac, Thibaut Garcia, Heiki Mätlik. He still continues his studies at Detmold hfm.