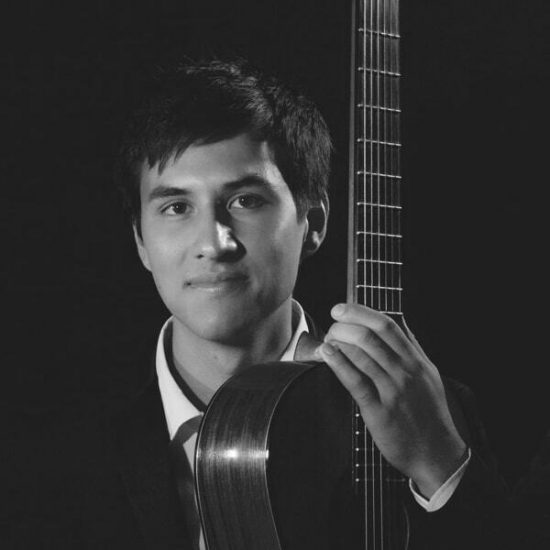 Jesse Flowers (Australia) is the winner of the 1st EuroStrings Competition 2018, which was held at the 4th Zagreb Guitar Festival. After the convincing concert, Jesse Flowers took the first place, winning a cash prize of 5000€ and concert tour in the USA and in China.
Currently based in Berlin, Jesse Flowers is developing a reputation as an exciting talent amongst the next generation of classical guitarists.
He has been a prize-winner in multiple international music competitions, including the Deutscher Musikwettbewerb (German National Music Competition) in 2016. He won the first prize in the multi-instrumental Prinzessin Margaret von Hessen Competition 2015 and the Nürtingen International Guitar Competition 2016. He was awarded the Darmstädter Musikpreis scholarship and the Guy Parsons Award of the Australian Music Foundation in recognition of his talent.
Born in Sydney to an Australian-Chinese father and German mother, Flowers was inspired to pursue a career in music while attending Newtown High School of the Performing Arts. He then completed his Bachelor of Music at the Australian National University under Minh Le Hoang and Timothy Kain. In 2014 he moved to Germany to further his studies with Tilman Hoppstock at the Akademie für Tonkunst Darmstadt. As of October 2017 he is undertaking a Masters of Music at the Universität der Künste Berlin under Thomas Müller-Pering. The late composer Phillip Houghton was an important mentor throughout his studies.
Check out Jesse's official website, follow him on his Facebook page and Instagram and support him in his professional carrier as a guitarist.
Click here if you want to learn more about EuroStrings Guitar Competition.