EuroStrings Conference started with "fika" & ended with a smile
The annual EuroStrings Conference took place this past weekend. Unlike the previous years, this time it was held entirely online due to the covid_19 pandemic. Host of this year's Conference was Uppsala International Guitar Festival.
First day activities

Conference started with Swedish *fika. It was a great opportunity for EuroStrings partners to hang out virtually, and enjoy a cup of coffee together.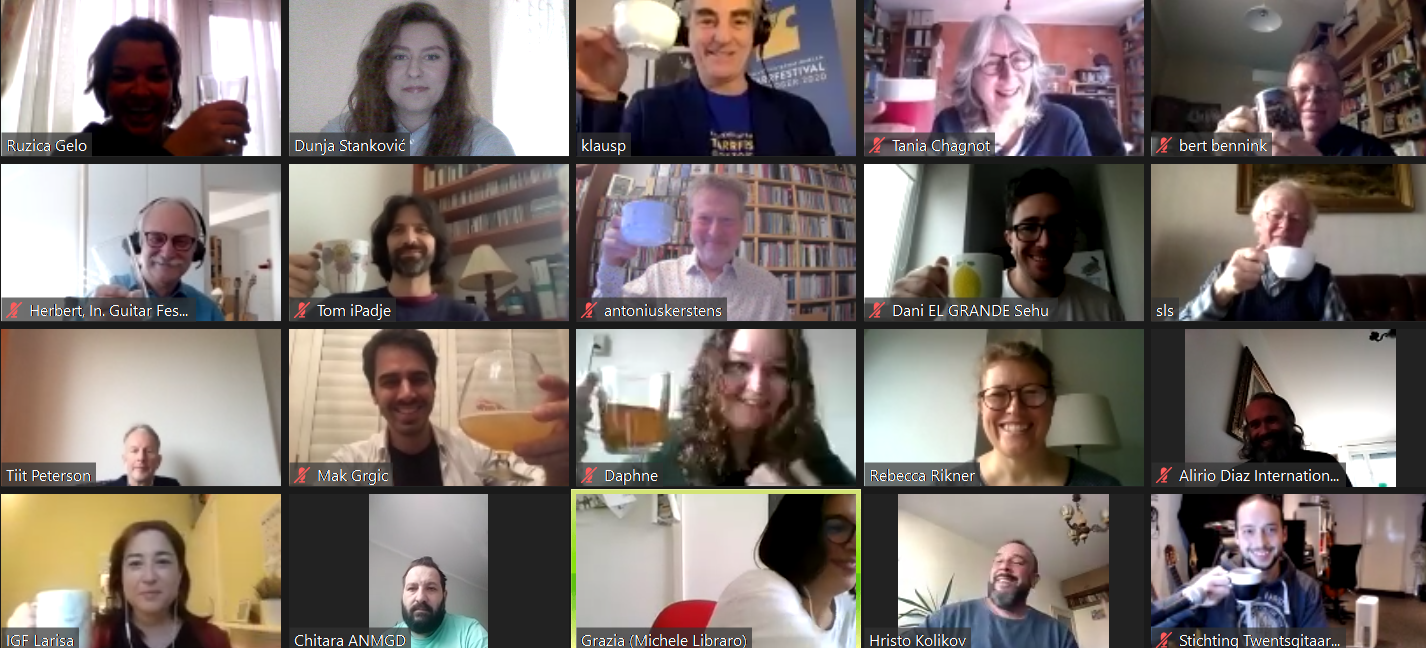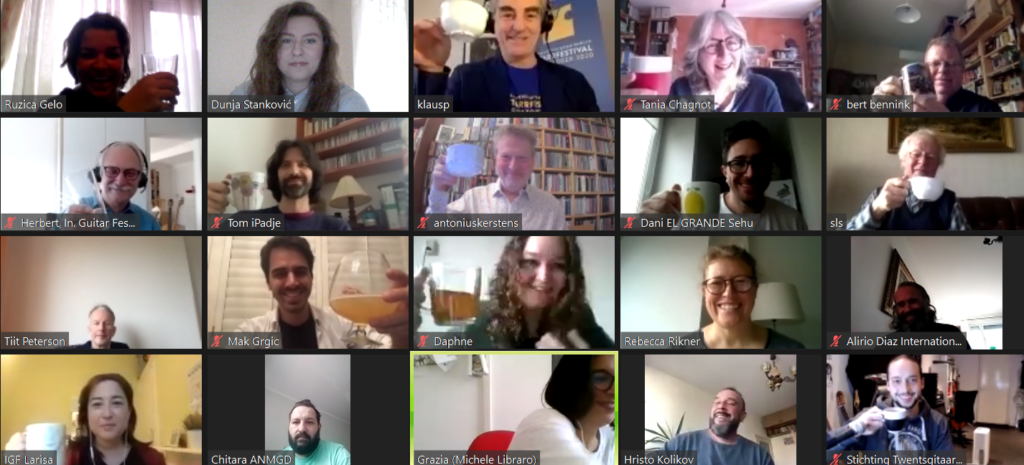 The first lecture that was streamed on Saturday was called "Creative tools for music teachers in a community perspective, a practical & theoretical approach". Lecture was given by music pedagog & guitarist Matias Zloto. Right after the lecture, Matias held a live Q&A in the special Facebook group dedicated to the Conference. He answered questions about working with kids, differences in outreach programs in Europe and South America and much more. The lecture and his Q&A are available in the Facebook group. In case you missed it, check it out here.
The second lecture of the day showcased two different approaches in organizing guitar festivals mid pandemic. Michele Libraro, Artistic Director of the International Guitar Festival Mottola, talked about his experience with covid perofmance and quality control while organizing online edition of his festival. On the other side, Klaus Pontvik who is Executive director of the Uppsala International Guitar Festival, shared his story about organizing a live festival during this unusual time. The cherry on top of the first day was performance from the Uppsala International Guitar Festival. A few EuroStrings Artists and guitarists from Malmo Academy of music came together and played a beautiful concert in honor of Sergio Assad. This concert was a Scandinavian premiere of Sergio's piece "The Walls".

Second day activities

The second day of the Conference was reserved for a traditional partners meeting where all platform members discussed some interesting topics and shared ideas about the future development of EuroStrings platform. A real musical delight came from Second EuroStrings competition winner, Mateusz Kowalski. His concert from Uppsala International Guitar Festival closed the Conference.

We are beyond thankful to everyone who virtually attended the Conference and got the chance to step into the world of classical guitar. Conference activities are still available for watching in the special Facebook group, so make sure to join here!
*fika = Swedish word for a coffee break that has a focus on socializing.