Szeged International Guitar Festival outreach activities
Outreach activities at the Szeged International Guitar Festival in 2020 included interactive online program. EuroStrings Artists Pavel Ralev, Nino D'Amico, Maja Kralj, Jonas Egholm and Agustin Nazzeta were a part of that activity. Young Hungarian guitarists were invited in a TV studio to ask EuroStrings Artists some personal questions. They were asking them what does being EuroStrings Artist mean and how did they become EuroStrings Artists. Moreover, they were asking them about their favourite composer, what is their favourite piece and why, how do they cope with difficulties when learning a new piece, how did they start playing the guitar etc.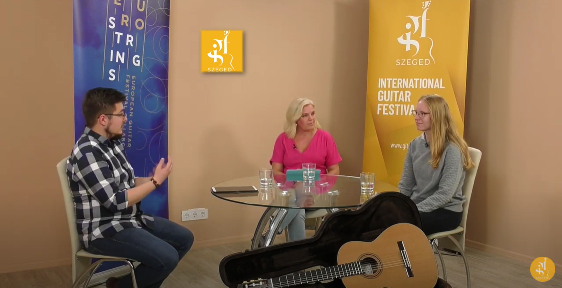 EuroStrings Artists answered these questions virtually as the whole festival was held online.
Also, teachers were talking about this question in the studio: What does it mean for young guitarists to meet world class players like EuroStrings Artists.

This outreach activity is available for viewing on festival's Youtube channel: