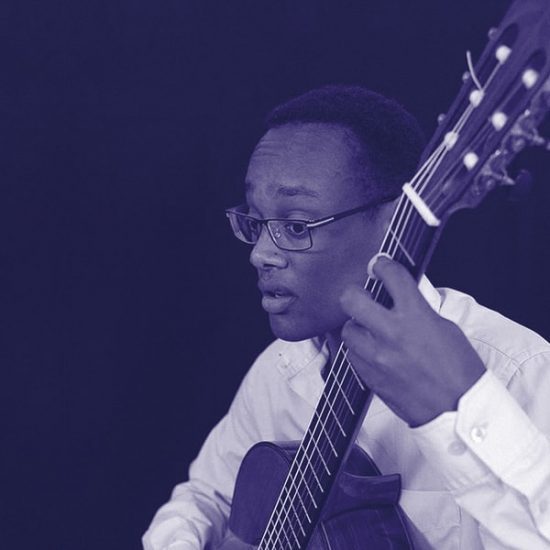 France
Raphaël Feuillâtre is a young Paris-based virtuoso of  the classical guitar. Born in 1996, he started classical guitar lessons at the age of nine, first with Hacène Addadi at Cholet Conservatory and later with Michel Grizard in Nantes. In 2014, he iwas accepted to Paris National Superior Conservatory of Music and Dance (CNSMDP) into the class of Roland Dyens and his assistant Jean-Marc Zvellenreuther and obtained his Bachelor of Performing Arts degree in 2017 with highest honors. He is currently working on his Master's Degree in Classical Guitar Performance with Tristan Manoukian. Various internships and training courses contribute to his musical development, in particular those with Arnaud Sans, Gabriel Bianco and Judicaël Perroy, with whom he has been working regularly for the past three years. Raphaël Feuillâtre likes to enrich his repertoire by arranging the works of J.S. Bach, D. Scarlatti and E. Granados, namely Poetic waltzes, for the classical guitar
In 2017, he won the 1st prize in the International Guitar Competition Jose Tomas – Villa Petrer in Spain, and the 3rd prize in Kutna Hora International Biennial Guitar Competition in the Czech Republic. He is also a laureate of International Guitar competitions in Viseu, Portugal (3rd prize), Coria, Spain (2nd prize) and Fontenay-sous-Bois, France (1st prize).
Raphaël Feuillâtre is regularly invited to perform chamber music at « Folle journée de Nantes » Festival and as a soloist at multiple guitar festivals in France (among others Paris International Guitar Festival, Sul Tasto Festival, Guitars in Picardy Festival and « 6 cordes au fil de l'Allier » Festival).
Among his major solo performances, one can name concerts in Seville, Spain, with Nantes Conservatory String orchestra, and recently a five-concert tour with Pau orchestral ensemble to interpret  Aranjuez' Concerto.
He is soon expected to perform in Spain, Finland, Argentina, Mexico and Brazil.