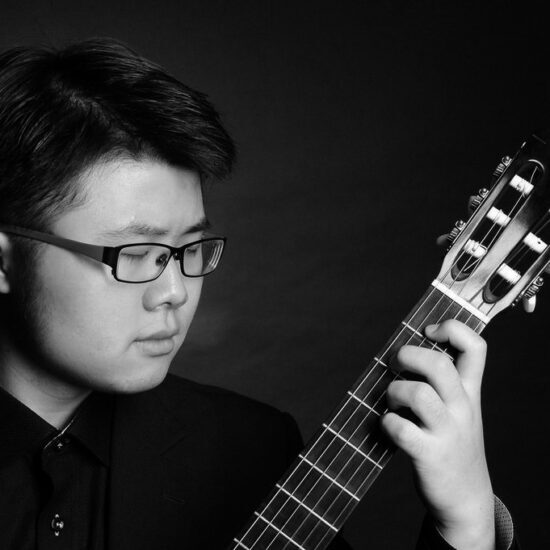 Born in Singapore, Kevin Loh is one of the leading classical guitarists of his generation, having won many international awards, including the Cambridge University Musical Society Concerto Competition and, in 2020, London International Guitar Competition. Kevin Loh has performed at Wigmore Hall, London, Konzerthaus Berlin and Suntory Hall, Tokyo. In 2013, he premièred the Guitar Concerto by Bernard Tan with the Singapore Symphony Orchestra. In 2019, as Singapore Symphony Orchestra's 'President's Young Performer', he performed the Concierto de Aranjuez by Joaquín Rodrigo. Kevin Loh's broad repertoire includes Bach, Dowland and Weiss, his arrangements and transcriptions of Schubert and Schumann, as well as modern works by Stephen Dodgson, Graham Fitkin and Steve Reich.
Kevin Loh is passionate about giving back to society. He actively visits schools to share more about the guitar and music education. He also raises funds in Singapore and in the region for various charities and initiatives such as ChildAid, to provide opportunities for underprivileged children to have exposure in the arts.
Kevin Loh studied with Richard Wright for seven years at the Yehudi Menuhin School in Britain. After finishing two years of mandatory military service in the Singapore Armed Forces, he is now pursuing his undergraduate degree in Music at Girton College, University of Cambridge as the College Music Scholar and a scholar of the Loke Cheng-Kim Foundation.