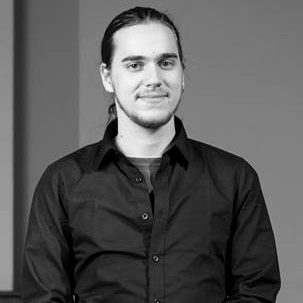 Gabor Hart, born on September 28th, 1995 in Hungary, has been immersed in professional music in all his life since he was a small boy. He started playing guitar at the age of 11 because he was inspired by rock music and he is proud to say that his music is still influenced by rock.
In 2010, he was admitted to Szeged Music Secondary School where he was a student of Andrea Bozóki. During these years he passionately fell in love with classical music. In 2014, he was the student of the University of Szeged Music faculty, where he was mentored by two amazing and talented teachers Dávid Pavlovits and András Csáki.
He has been playing electric, classical guitar or even a banjo regularly, in the Szeged National Theatre since 2016. He also teaches guitar and music to almost all ages and many musical styles. He had a chance to play in the surrounding countries and at several Hungarian venues and guitar festivals. Gábor is also in rock/funk/jazz bands and with many chamber orchestras, he even had the pleasure to play jazz themes as well. Over the years he has been lucky enough to learn from many famous musicians and guitarists from all over World.
He won the first place at these competitions: Temesvár, Alma Cornea Ionescu (2014), Topola, II. International Guitar Competition (2014), Székelyudvarhely VII. Terra Siculorum International Guitar Competition (2014), Szeged, III. Országos Egyetemi Gitárverseny (2016), Nyiregyháza, I. National youth guitar competition (2017), and Szeged International Guitar Competition (2018).