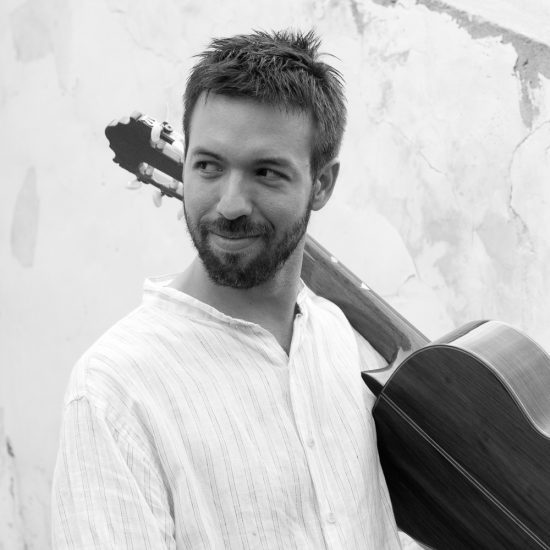 The winner of the first EuroStrings Composition Competition held in 2018/2019 is Nicolas Kahn (France) with his set of miniatures called Les Arcanes composition. Prizes for the first place included a cash prize of 1500€, an HD-video recording, and publishing on the EuroStrings channel by EuroStrings Editions. Additionally, Les Arcanes was played in the U.S. and Asia by the winner of the EuroStrings Guitar Competition 2018/19, as well as performed in at least a half-dozen European countries.
If you want to watch the performance of Kahn's composition played by Florian Larousse or download the composition, click the button below.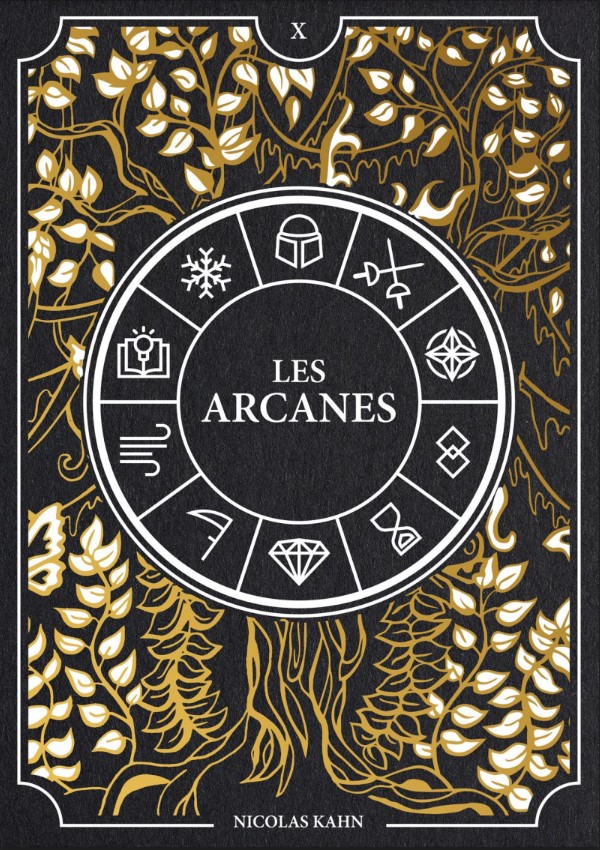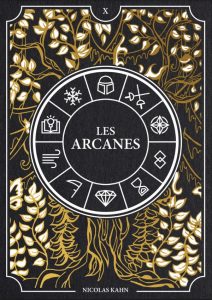 Guitar player, teacher and composer, Nicolas Kahn received his Bachelor of Music from Sorbonne University (music and musicology) and his Master's degree (musicology) from the EHESS Paris, where he worked on the creative process in music.
He studied classical guitar with James Szura at the Metz Conservatory of Music and Gerard Abiton at the Orléans Conservatory of music. He gained degrees in solo and ensemble performance with distinction as well as a teacher's diploma. During his studies, he attended masterclasses with guitarists such as Atanas Ourkouzounov, Roberto Aussel and Claudio Marcotulli.
With his Kantiga Alteli ensemble (voice, guitar, violin and percussion) Nicolas Kahn released an EP in 2013 and a full album in 2017. The ensemble gives concerts around France and Europe and won the international Den Bosch Toonzaal prize in Amsterdam.
As a composer, his works have been published by leading publisher 'Les productions d'Oz' in Quebec. Based in Paris, he divides his time between teaching, performing and composition.
QUOTES FROM THE JURY
'Les Arcanes appeals directly to our subconsciousness as classical guitarists. This set of miniatures echoes sounds that are embedded in our memories.' – Sergio Assad
'Nicolas Kahn creates a beautiful atmosphere and, more importantly, a sublime fusion of diverse musical elements throughout these miniatures.' – Nina Šenk
'In Les Arcanes, Nicolas Khan successfully harmonises imagination, technique, and idiom in equal measure. He achieves an impressive balance between craft and ideas, tradition and subversion.' – Stephen Goss
'Les Arcanes creates a vivid imaginary landscape and allows the performer unusual agency in constructing the form.' – Brian Head
'The 1st EuroStrings Composition Contest had a very high professional level, with a unanimous decision of the jury for the winner, Les Arcanes by Nicolas Khan.' – David Pavlovits
Follow Nicolas on his Facebook page and Instagram as he rises up in the music world.
Click here in case you want to know more about EuroStrings Composition Competition and how it works.