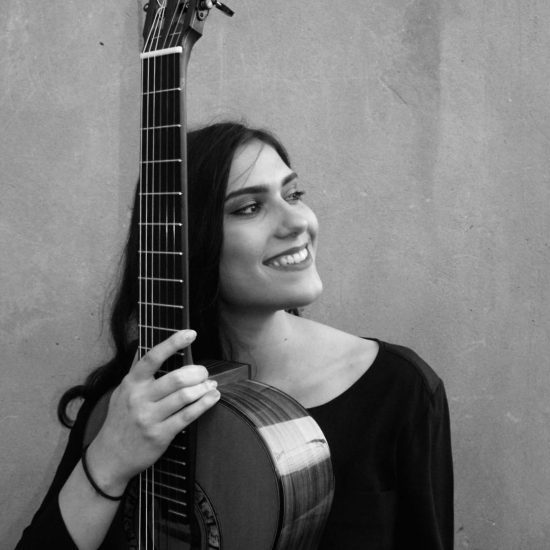 Milica Ristić (International Guitar Festival José Tomas Villa de Petrer)
Milica Ristić was born in Belgrade in 2001. She started her primary music education when she was 7 years old in class of prof. Milica Stepanoski in Music School 'Nevena Popovic' whereas she continued her secondary education with prof. Milkica Ponjavić, in Music School 'Dr Vojislav Vučković' in Belgrade. During her 10 year education, participating in national and international competitions, she won more than 30 awards, including Grand prix at XXIII Festival 'Acad. Marin Goleminov' – Kyustendil, Bulgaria (2019); Laureate of Sarajevo International Competition – Sarajevo, Bosnia and Herzegovina (2019); Laureate of 'Classic Art Festival' – Šabac, Serbia (2019); 1st award at 'VArt' – Valjevo, Serbia (2013, 2017, 2018); 1st award at the National Competition 'ZMBŠS' – Užice/Smederevo, Serbia (2012, 2014), and many more.

Both as a soloist and as a member of chamber ensembles, Milica has had an opportunity to perform at the most significant concert halls in Serbia (Kolarac Music Hall, Belgrade Philharmonic, Belgrade City Hall, Student Culture Centre, Historical Museum of Serbia, Museum of the National Theatre, etc.). In 2017, she participated in the music project 'Sintezija', where she was a member of the guitar orchestra which premierely recorded and performed a piece called 'Strune', written especially for this ensemble by Serbian composer Damjan Jovičin. In previous years of educating, she has attended masterclasses of eminent Serbian and foreign guitarists including Thomas Offermann, Alexandar Swete, Dušan Bogdanović, Srdjan Tošić, Aleksandar Hadži-Djordjević, Zoran Krajišnik and Vojin Kocić.
Milica is a scholarship holder of 'Fond for young talents of Belgrade', title holder for the best student of generation (2016), as well as many other titles. In 2020, she will give a concert in Kyustendil, Bulgaria and Nis, Serbia, after winning the main awards at competitions in these cities.