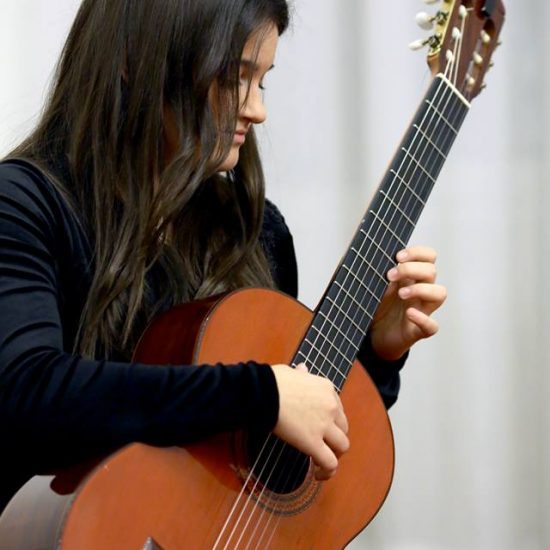 Marija Grujić (Sarajevo International Guitar Festival)
Marija Grujić was born on July 29, 1999 in Belgrade. She started playing guitar at the age of nine. She is a fourth-year student of the Vatroslav Lisinski Music School at the guitar class of Amalie Miller. She was awarded several times by the Municipality of Cukaric for the most successful student in the field of art. She has numerous performances behind her as a member of the ensemble and as a soloist. She has won many awards and held two solo concerts at the Kolarac Gallery and also performed at the opening of the Guitar Art Festival.
She attended masterclasses with renowned professors such as Alvaro Pierri, Zoran Dukić, Dušan Bogdanović, Srdjan Tosic, Costas Cotsiolis, Nikita Koshkin, Aniello Desiderio and many others.
Marija Grujić is the EuroStrings Scholarship Winner for the Sarajevo International Guitar Festival.