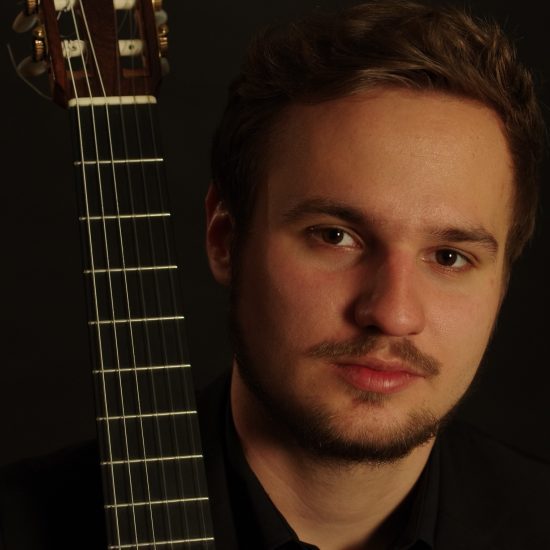 Luka Lovreković (Zagreb Guitar Festival)
Luka Lovreković, born in 1995, started playing the guitar at the age of 8. After graduating in 2019 from the Music Academy in Zagreb, where he studied in the class of Krešimir Bedek. He attended master courses of renowned guitarists like Manuel Barrueco, Lukasz Kuropaczewski, Xhevdet Sahatxhija, Carlo Marchione, Petrit Çeku, Paolo Pegoraro, Zoran Dukić, Judicaël Perroy, Lorenzo Micheli and others. He is currently a student at the Kunstuniversitat Graz in the class of Lukasz Kuropaczewski.
Since the beginning of his musical career, he has been involved in many cultural events and concerts in Croatia and abroad. He is a winner of numerous prizes at competitions in Croatia, Belgium, Bulgaria, Germany, Italy, Poland, Spain, Portugal and Netherlands on festivals like Andres Segovia in Velbert, Viseu guitar festival, Groningen guitar festival, Brussels guitar festival, Papandopulo competition etc.
He received the Oscar of Knowledge prize in 2017 from the Ministry of Science and Education in Croatia for his artistic achievements, Dean's award in 2019 from Academy of Music in Zagreb and Certificate of Appreciation from city of Križevci in 2021.  He is also winner of the competition organized by the Academy of Music in Zagreb and the Embassy of Spain in Croatia for the best performer of Spanish music in 2016. From the same year, together with Lovro Peretić and Ivan Šimatović, he is a member of an award-winning Trio Evocacion.