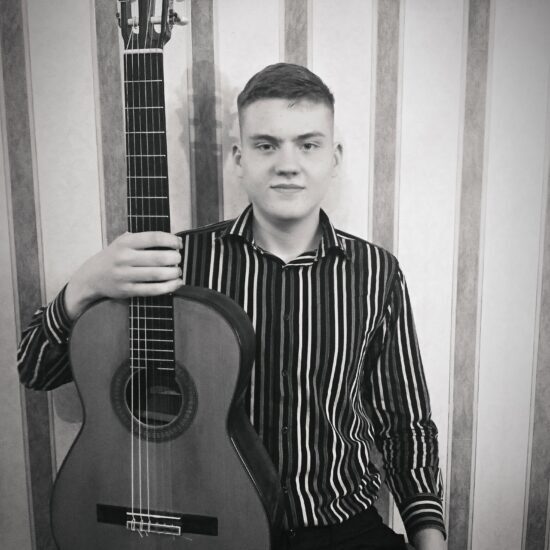 Harald Trass (Tallinn Guitar Festival)
Harald Trass started his guitar studies at Nõmme Music School in 2010. His first teacher was Martin Kööbi. Since 2016, he studies at the Tallinn Music Highschool with Vahur Kubja and Kirill Ogorodnikov.
He has participated in numerous masterclasses held by famous guitarists such as: Roberto Ausell, Remi Broucher, and Dale Kavanagh. Harald has won prizes at many guitar competitions such as: first prize at the "Best young instrumentalist 2018" in Estonia; third prize at the "Vilnus international guitar competition" and first prize at the "Baltic guitar competition".