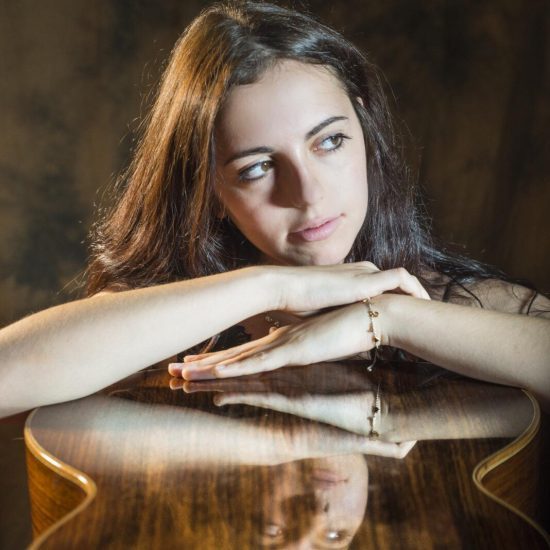 Chiara Corriero (London Guitar Festival)
Chiara Corriero was born in Bari, Italy in 2001, and began studying guitar under the guidance of her father Luca Corriero and later with Lorenzo Testini. From an early age she has participated and distinguished herself in numerous national and international competitions such as those at Barletta, Mola di Bari, Santeramo, Trani, San Vito dei Normanni, Gallipoli, Bari, Sannicandro, Mottola, Manfredonia, Rome, Acerra, Lamporecchio and Corato.
In 2014, 2015, and 2017 she distinguished herself at the Pittaluga Junior International Competition at the Vivaldi Conservatory in Alessandria, and in July 2014 she took the entrance exam at the Niccolò Piccinni Conservatory in Bari, ranking first.
Chiara has attended masterclasses with illustrious guitarists including Aniello Desiderio, Frederic Zigante, Carlo Marchione, Marco Tamayo, Lucio Matarazzo, Nicola Montella, Arturo Tallini, Zoran Dukic, and Leo Brouwer. In 2018 she attended the annual seminars of guitar interpretation at the Civic School of Music "Arcangelo Corelli" of Castellaneta with Frèderic Zigante.
In November 2018 she performed the Concerto in D major by Antonio Vivaldi for guitar and guitar orchestra at the Auditorium Vallisa in Bari.
Chiara is currently in the 5th year of the Cirillo Music High School in Bari and studies guitar with Maestro Leonardo Lospalluti and at the Niccolò Piccinni Conservatory in Bari under the guidance of Maestro Nando Di Modugno.