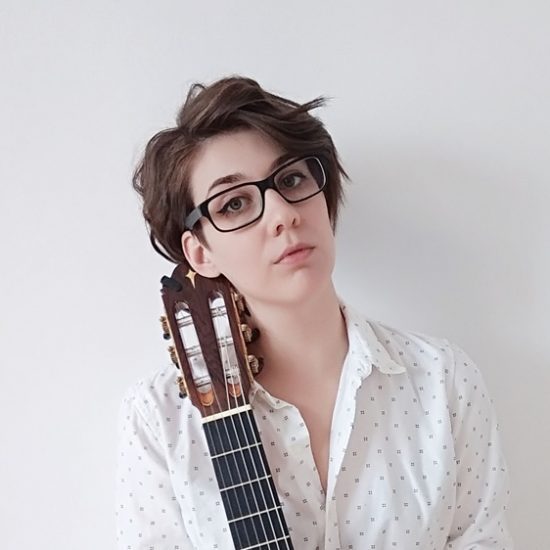 Beatrix Kovács (Zagreb Guitar Festival)
Beatrix Kovács was born in 1996 in Hungary, started her musical education in her age of 9 and now she studies at the Faculty of Music of University of Szeged in the class of Andrea Bozóki and András Csáki.
'Her stamina and talent is indisputable, her determination is extremely rare in her generation.' – said her professor András Csáki. The fact that she won several awards in various national and international confirm this as well.
Her thirst for kowledge led her to many international guitar festivals, including masterclass attendance with noted guitarists and teachers such as Marko Topchii, Ricardo Gallen, Judicael Perroy, Mak Grgíc, Pavel Steidl, Thomas Offermann, Eros Roselli, Dávid Pavlovits and others.
She also won the support of the Eötvös Music Foundation in 2015, that includes an opportunity to use a great Sakurai masterguitar for a year, which she has kept up with her musical results for 3 years in a row.