Vojvodina Guitar Fest
Serbia
21.05.2021. - 24.05.2021.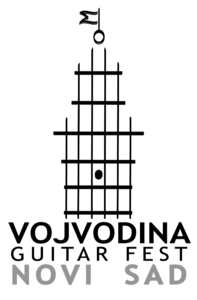 On its 15th anniversary, the Vojvodina Guitar Fest became a part of the "EuroStrings" platform and this makes an excellent overture for the upcoming year in which the City of Novi Sad will proudly take  the title of European Capital of Culture.
Through the International Guitar Competition named after Jovan Jovičić, the Festival is keeping alive the memory of one of the most important guitarists of the 20th century in Southeast Europe.
The project World Guitar Competition, launched in 2010 as part of the Vojvodina Guitar Fest, has pushed the boundaries of the traditional classical guitar and composition competition, placing the Vojvodina Guitar Fest on the map of prestigious guitar festivals and also anticipating similar projects around the world.