Zagreb Guitar Festival
Croatia
23.04.2020. - 26.04.2020.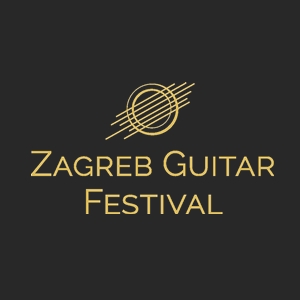 The Zagreb Guitar Festival attracts fans of good music, classical and jazz guitarists, students, pupils and guitar teachers. The reputation of the Zagreb guitar school is best justified by great artists and teachers originating from Zagreb music schools and the Academy of Music. Today, these artists represent Croatia in the world, and the knowledge gained in Croatia is transfered to students at numerous international academies.
The Zagreb Guitar Festival is a chance for Croatia to create a meeting place for fans of guitar music of all ages from around the world, through an international competition and promotion of Croatian music. The Zagreb Guitar Festival also offers an opportunity for the young Croatian artists to learn from the best musicians in their own environment.
Zagreb Guitar Festival was conceived through the development of two ideas:
Striving for excellence – promoting excellence on several levels;
–          ZGF ALL STARS CONCERTS (concerts of world's best guitarists)
–          ZGF YOUNG STARS CONCERTS (concerts of top guitarists of the younger generation who have already achieved some significant results)
–           INTERNATIONAL COMPETITION OF CLASSICAL GUITAR
–          MASTERCLASSES which provide an opportunity for young emerging artists to learn from the world's leading guitar masters and allow professional training on the highest level
Another idea called Guitar for All and includes performances by festival orchestras, guitar exhibitions open to all visitors during the festival, a designed strategy that includes retention of existing and work on further expansion of the audience, a multicultural integration and the development of cultural marketing. The ultimate goal is to promote fine music, create cultural experience and additionally promote Zagreb as one of the leading cultural centers in Europe.
From this rich offer participants can create their own day at the festival (international guitar competition, actively or passively participating in masterclasses, listening to lectures, visiting guitar exhibitions). During the Zagreb Guitar Festival  ZGF Guitar Orchestra and Jazz Orchestra are held and all festival participants are invited. Evenings are reserved for concerts; ZGF Young Stars and ZGF All Stars concerts, after which we conclude the day with a relaxing evening of socializing with jazz music.